What makes America great? It's the people, it's the places.

Every community has a story, and every community's story clicks into place to frame our nation's history. That's the case with the eighteen places featured in this book. This is not only a book about postal history; it's the tale of Everytown, USA.

Here, you'll find a village with marble sidewalks, you'll meet the Confederate spy that dressed like a lady to hijack a ship, you'll get to meet the patriots and the not so good folks, you'll voyage from whaling towns to tobacco port towns, from the first American Methodist church to the oldest Catholic parish in the original 13 colonies – basically, you'll visit communities specifically picked by the United States Post Office to expand our nation.

The book June 12, 1792 features post offices that were established on June 12, 1792, a mere twelve days after the implementation of the Postal Act of 1792 that made the United States Post Office an official department of the United States government.

As established on June 1, 1792, the post office was tasked by President George Washington and Congress to grow our country via a better communication system. Our young country started that June day needing an organization to pull isolated communities together so the nation could transition from clusters of tiny towns to a big village.

That day, we got it.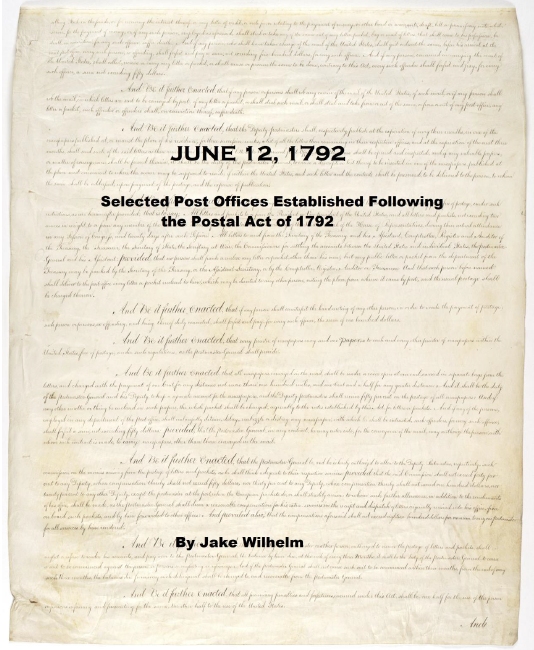 June 12, 1792 EBook
Selected Post Offices Established Following the Postal Act of 1792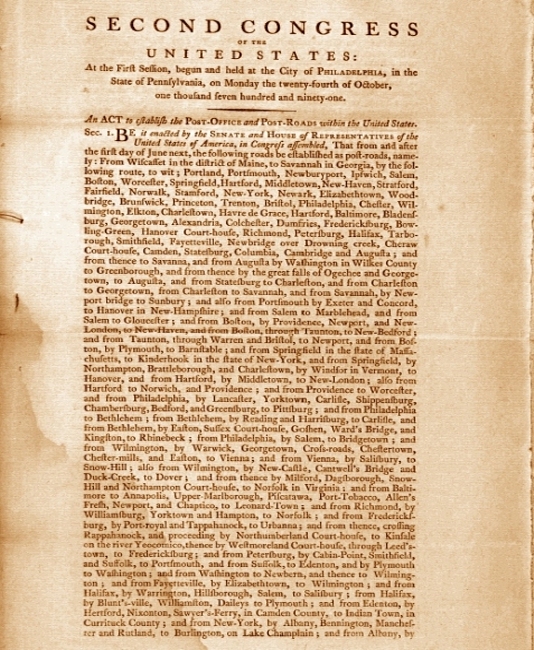 Postal Act of 1792
The actual 1792 Postal Act