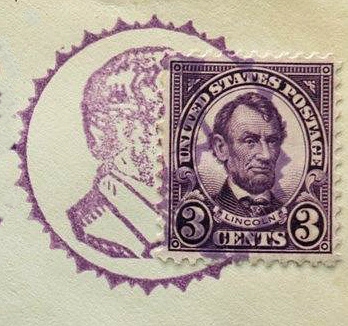 1895-Present
"Fancy" Cancels Database
Welcome to the first-ever comprehensive database for US 1895-Present cancellations! We hope to provide not only a historical record but also a pictorial gallery of items largely unknown to most collectors.
It includes but is not limited to:
∙ Registered mail with fancy cancels from the late 1920s to the early 1930s.

∙ First class mail with fancy commemorative cancels from about the same time period.

∙ Machine cancels with picture elements.

∙ Pictorial event cancels used beginning in the 1950s.

∙ Fancy mailer's permit postmarks.
While "fancy" can be defined many ways, we prefer NOT to include:
∙ Cancel-like imprints used as cachets only.

∙ Standard cancels including double ovals with city name, station name, number or letter; plain slogans; bars-only cancels; or standard markings like "REGISTERED" handstamps.

∙ Smudge or pen ("Marker Monkey") cancels.

∙ Postage meter imprints.
Your help is needed here as on the other projects here at Stamp Smarter. You can submit covers or cancelled stamps. Varieties including different dates and ink colors are welcome. Fakes can be listed but must be marked as such. We prefer the real thing over drawings or proposed artwork. Scans should be of a reasonable size and quality.